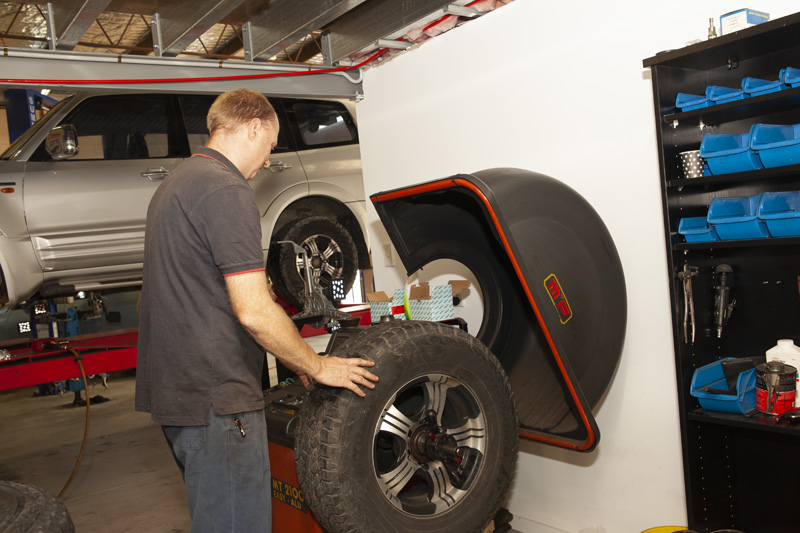 Tyres & Wheels
While they may not seem all that intricate, your tyres are actually the result of a century of focused design by an entire industry. The condition of your tyres is the deciding factor in your handling and traction, especially in wet weather, where the treads in your tyres act as channels to divert the water away from the contact patches.
Manufacturers design their tyres with built-in redundancies that allow them to continue to provide acceptable traction, even as they wear. Most tyres also have been designed to provide maximum handling and traction for a certain environment.
So you see, tyres are a lot more advanced than we give them credit for.
Here at GT Tyre and Mechanical we are specialists in tyres. So no matter what kind of vehicle you have, we can help you out, with tyres from major brands for all makes and models, as well as tyre fitting and tyre balancing services. We are equipped with the latest Hoffman brand 3D wheel alignment machine to provide accurate results.
If you need new tyres, or you'd just like some advice, get in touch today!
Exhaust
We all remember one of the key ingredients to keeping our engine running, the fuel. A lot of us forget the second, equally important ingredient: air.
The exhaust acts to draw waste gases out of the engine bay, allowing fresh air to reach the engine more quickly and efficiently. A good exhaust system can positively affect fuel efficiency and power output!
Here at GT Tyre and Mechanical our exhaust experts can help you with:
Full aftermarket replacement, bolt on and fabrication
4X4 performance exhaust upgrades and power chip upgrades
Passenger performance exhaust upgrades
Extractors
Tow bar sale and installation
If you are looking to upgrade your performance, talk to us today!